4WD Land Cruisers in Niamey- Car Rental Niger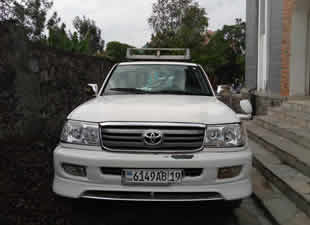 Car Rental Niger is well known when it comes to car hire in Niamey?  Get a premium Landcruiser vehicle for Rental in Niger to enjoy a relaxed adventure or tour in Niger with local car hire company that has been offering SUV rental in Niger for over 2 Years.
Our 4X4 Land Cruiser is perfect for off road travels. These Land cruisers are full time 4×4 cars that have stood the taste of time during our car hire business in African countries like Niger , Chad and many more as they are of good quality, reliable, well maintained.
Looking for Project Car rental in Niger? Contact us to supply the most advanced jeeps with professional chauffeurs on long term projects , even if its local community visits or VIP transportation services, Airport Transfer.
Take your Niger safari in comfortably with a great choice for a long road trip or family vacation in a safari vehicle that meets your needs.
All our 4wd Car rental jeeps  range from Land Cruisers Vx, v8, Toyota fortune, and Land Cruiser hardtop, Land Cruiser LX , pick ups and double cabins which are good for mining projects. Dont get worried , Car Rental Niger got you covered with all your needs.
---
Working Air Conditioning
4×4 Gear
Insurance
Manual Transmission
Experienced Driver
Diesel or petrol
New Models